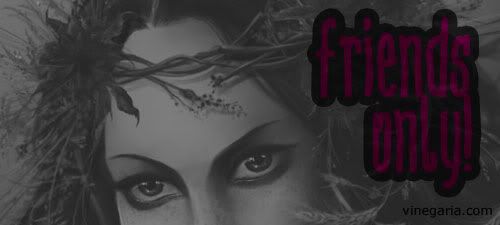 Hi. This is both my personal journal and a sketchbook, where I'll be sharing, well, whatever I feel like to, actually :) You can expect it to be many art related stuff or just some general babbling about my everyday life. I'm making this journal friends only, at least for some time, as I want to know who wants to read it - it seems only fair this way - you know who I am, I know who you are. It will also help me keep the track of people who can see photos and wips I share, so hopefully I'll no longer find these being used without my permission again.
If you're intrested in reading this journal just leave a comment including a link to some page of yours
(deviantart, lj, myspace, cgtalk, any place where you're quite active), add me and I will add you back.
cheers! :)
EDIT - This journal is currently oh hiatus, for several reasons I'm going to be posting news, art & sketches at
vinegaria.blogspot.com/
- please go there if you're interested.
° mood:
calm